November 7, 2019
News
West Side Campaign against Hunger's Thousand Turkey Challenge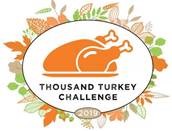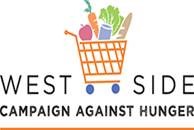 November 7, 2019 - As we approach the Thanksgiving Holiday, many of us at the Firm think about how we can help those in need celebrate the holiday and partake in an American tradition. Over the past several years, several of our partners and their families led by Jack Levy and his wife, Judy Bass, have participated in the West Side Campaign Against Hunger's Thousand Turkey Challenge that was created to address exactly this concern. Judy is a board member of WSCAH.
Every year, the West Side Campaign Against Hunger together with its committed community coalition members, mobilizes individuals and families across New York City to help raise money and collect frozen turkeys to ensure that families have access to Thanksgiving holiday food. Last year it provided turkeys for over 2,000 families and raised almost $140,000.
If you would like to join the effort and cause to make a difference in the lives of our city's most needy by supporting a good and caring organization that makes helping low-income families, seniors and other New Yorkers with dignity a priority, consider contributing to the Thousand Turkey Challenge. There is no obligation to contribute and contributing does not allow you to wear jeans to the office. J
For more information about the West Side Campaign Against Hunger and the Thousand Turkey Challenge, see the attached flyer or go to https://www.wscah.org/thousand-turkey-challenge/.
To make a contribution so the organization can purchase turkeys and other holiday food, click the link below—there are various giving levels starting at $18 per turkey:
https://www.wscah.org/thousand-turkey-challenge/2019-thousand-turkey-challenge/
You can even text a Turkey - text TURKEY to 56512.
You can also bring a frozen turkey to the WSCAH office that is located in The Church of St. Paul and St. Andrew, lower level, 263 West 86th Street (between West End Avenue and Broadway) on Monday, November 25 from 9am – 8pm; Tuesday, November 26 from 9am – 8pm; Wednesday, November 27 from 9am – 1pm. We understand that many families come to WSCAH with their children to bring in a turkey and it is a meaningful experience for the whole family.
The Firm is committed to giving back to the community and we will bring these opportunities to you from time to time. The Firm recognizes that many people have their own charities and causes that they support and there is no obligation to support the ones we present.