May 4, 2016
News
Danielle Lesser Organizes FBA's "Pass the Torch" Ceremony Congratulating Chief Judge Loretta Preska and Judge Colleen McMahon of the Southern District of New York
May 4, 2016 - Danielle C. Lesser, Morrison Cohen Partner and Co-Chair of the Firm's Business Litigation Department, as Chair of the Women in the Law Committee for the Southern District Chapter of the Federal Bar Association, organized the "Pass the Torch" Ceremony at the Thurgood Marshall U.S. Courthouse congratulating Chief Judge Loretta A. Preska on her tenure as Chief Judge of the Southern District of New York and to congratulate Judge Colleen McMahon who will succeed her as Chief.
Speaking at the event were Second Circuit Judge Dennis Jacobs and Judge P. Kevin Castel; Judge Lewis Kaplan; Chief Judge Loretta Preska and Judge Colleen McMahon, all of the Southern District of New York.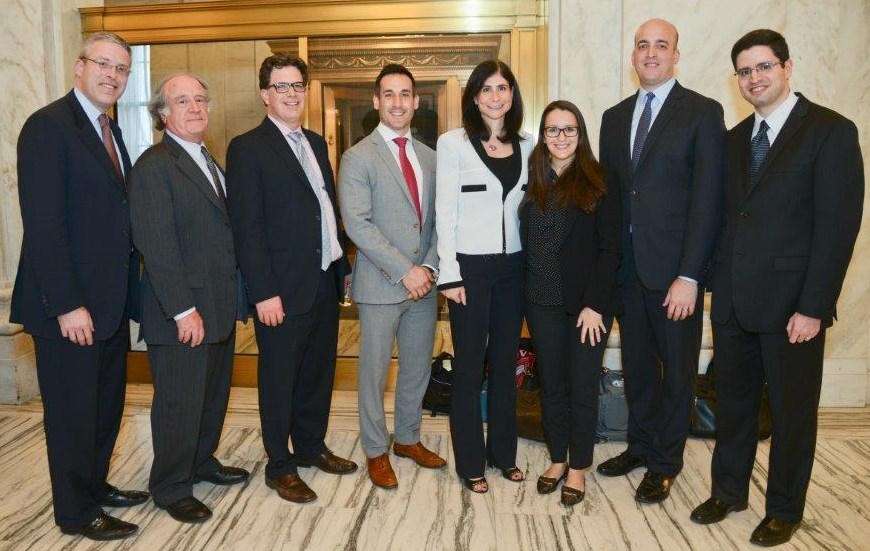 Morrison Cohen lawyers in attendance at the Pass the Torch ceremony L to R: Y. David Scharf, Malcolm I. Lewin, Brett D. Dockwell, David J. Kanfer, Danielle C. Lesser, Valerie Sirota, Mark S. Jarashow, and Joaquin Ezcurra.